SOLD!
PICAN, an affiliate of People Incorporated, the City of Fall River through its Community Development Agency, and Diman Regional Vocational Technical High School are partnering to create paths of opportunity!
3 beds | 2 baths | 1,500 sqft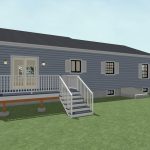 This 1500 square foot single family home has 3 bedrooms and 2.0 bathrooms. It is located at 70 Chicago St Fall River, Massachusetts.
Lottery applications are available Monday through Friday, from 8:00 am – 4:00 pm, at People Incorporated, 4 South Main Street, Fall River, MA 02721 or can be downloaded at http://peopleinc-fr.org/pican-lottery/
Applications must be delivered no later than 4:00 pm on May 17, 2019 to People Incorporated to be time stamped. Mortgage pre-approval is required with submission of application.
Lottery selection date is May 31, 2019 at 12:00 pm at PICAN, 4 South Main Street, Fall River, MA 02721. Notice to eligible applicant(s) by May 31, 2019. Notification to selected applicant, via USPS certified letter, by June 6, 2019.
Single-family ranch-style home
Approximately 1,500 square feet of living space
3 bedrooms
2 full bathrooms
Full basement
10,188 square foot lot
High-Efficiency Central Air and Gas Furnace
Close proximity to highway access, schools, shopping, and other services and amenities in the Maplewood Park neighborhood
Construction Completion Date June 2019
Tour of Property March 3, 2019 & April 27, 2019
Other
Price:

$199,900

# & Street:

70 Chicago Street

City/Town:

Fall River

Zip Code:

02721

Home Type:

Single Family

Units:

1

Bedrooms:

3

Baths:

2

Home Size (sqft):

1,500

Lot Size (sqft):

10,188

Enter Google Map (adds map):

70 Chicago St, Fall River, MA 02721, USA