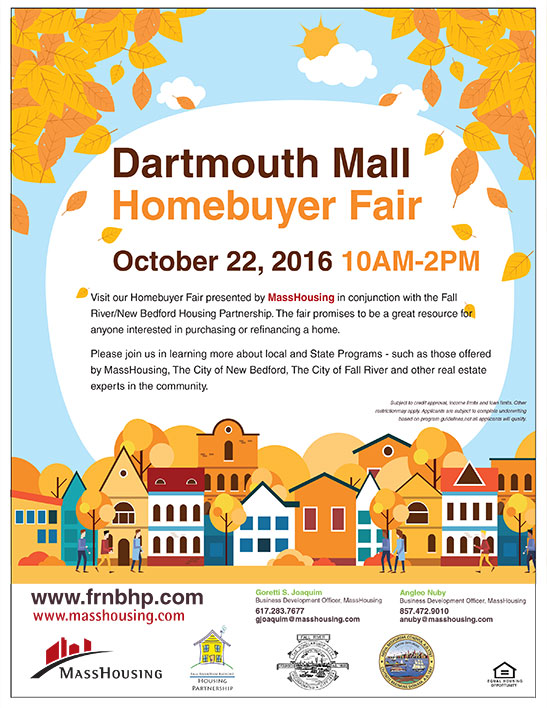 The City of New Bedford Department of Planning, Housing and Community Development— The City has grant and loan funds available for you!
Are you a First Time Home Buyer interested in buying your first home?
Do you need repairs to your home or rental property?
Lead paint in your house or rental property?
Need accessibility modifications to your home?
All households must meet HUD income limits to be eligible for these programs.  For more information, please call (508) 979-1500 or visit www.newbedford-ma.gov/planning-housing-community-development.
The City of New Bedford will have representatives available at the HomeBuyer Fair on October 22 from 10:00 – 2:00 pm at the Dartmouth Mall.