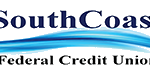 SouthCoast Federal Credit Union housing loans just got even more affordable! For qualified borrowers, SouthCoast Federal Credit Union in conjunction with MassHousing now provides down payment assistance for up to 3% of the purchase price or $12,000, whichever is less. Down payment assistance is a 15 year, fixed rate loan at 1%!
Borrowers must be first time buyers and income cannot exceed 100% of the area median income (AMI) which varies by region. Down payment assistance is available on single family homes, condos and Planned Unit Developments (PUDs). Other eligibility criteria may apply.
For more information begin your journey to affordable home ownership, contact Ken Couto at 508.997.4475 ext. 140 or by email at kcouto@shouthcoastcu.org.