MassHousing's
NEW


Mortgage with Rehabilitation


brings all of the pieces together

Whether you are buying your first house, or looking to refinance and upgrade your current home, MassHousing's Mortgage with Rehabilitation will bring the pieces together for you. Start with a fixed, low-rate MassHousing Mortgage backed with MIPLUS™ Payment Protection Benefit. Add to that a rehabilitation feature that finances your renovation—so you can buy or refinance and renovate—all with one easy mortgage loan.

To provide peace of mind, you will work with one of our approved lending partners and/or local rehabilitation agencies to make sure your mortgage and renovation are on track from start to finish!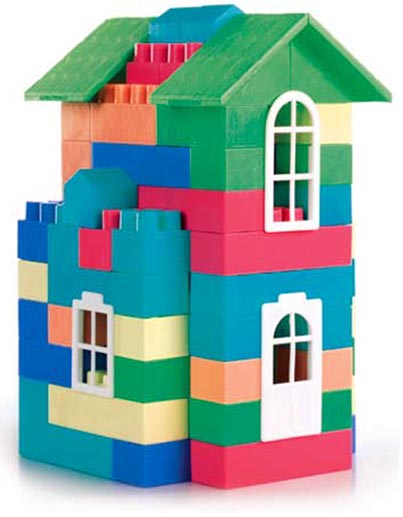 Features of a MassHousing Mortgage with Rehabilitation
As little as 3% down on single-family homes and condos
5% down on 2- and 3-family homes, with a minimum borrower contribution of 3%
Up to 50% of the "as completed" appraised value of the property may be financed toward renovation costs
One to six months of principal, interest, taxes and insurance may be financed if the property is not livable during renovations
Buyer income limits as high as $128,925 in many cities and towns • Available to homebuyers and homeowners, not just first time buyers
Limited cash-out refinances possible for homeowners
Single premium mortgage insurance (MI) may be paid for by the borrower, employer, sellers, immediate family member, non-profit, city or town. Monthly MI option available to borrower, too.
Benefits of a MassHousing Mortgage with Rehabilitation
Competitive fixed-rate mortgage from a leader of affordable mortgage products
MIPLUS™ Payment Protection Benefit provides eligible borrowers with up to six months of principal and interest payments, up to $2,000/month, in the event of job loss
Our partners will work closely with you to monitor the progress of the rehab project, make sure permits are pulled and appropriate funds are released
All MassHousing Mortgages are serviced in state by MassHousing
Subject to credit approval. Other restrictions may apply. Applicants are subject to complete underwriting based on program guidelines, not all applicants will qualify
MassHousing Mortgage with Rehabilitation Participating Lenders
For the most up-to-date list of Participating Lenders please visit www.masshousing.com/homeownership.
MountainOne Bank ‐ www.mountainone.com
Naveo Credit Union ‐ www.naveo.org
North Brookfield Savings ‐ www.NorthBrookfieldSavingsBank.com
North Easton Savings Bank ‐ www.northeastonsavingsbank.com
North Middlesex Savings ‐ www.nmsb.com
North Shore Bank ‐ www.northshore‐bank.com
Northern Bank and Trust Company ‐ www.nbtc.com
PeoplesBank ‐ www.bankatpeoples.com
Radius Financial ‐ www.radiusgrp.com
Randolph Savings Bank ‐ www.randolphsavings.com
Sage Bank ‐ www.sagebank.com
Salem Five Mortgage Company, LLC. ‐ www.salemfive.com
Savers Cooperative Bank ‐ www.saversbank.com
Southbridge Savings Bank ‐ www.southbridgesavingsbank.com
St. Anne's Credit Union ‐ www.stannes.com
StonehamBank ‐ www.stonehambank.com
Wakefield Co‐Operative Bank ‐ www.wakefieldcoop.com

Your monthly payment will vary based on the loan amount, the interest rate available at the time of application, and other factors. Contact an approved MassHousing lending partner for additional information. Subject to credit approval.


TEL: 888.843.6432
VP: 866.758.1435
www.masshousing.com