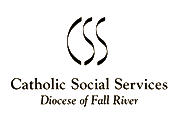 Foreclosure Prevention Counseling
Have you suffered a reduction in income?
Are you having difficulties making your mortgage payment on time?
Facing Foreclosure?
Have you made a late mortgage payment in the last six months?
Need help budgeting?
Catholic Social Services, a non-profit, Approved Housing Counseling Agency, is offering assistance to homeowners facing financial difficulties, Avoiding foreclosure and re-establishing their credit, through Advocating for homeowners and negotiating Loan Modifications, Re-payment Plans, etc. We also offer financial capability workshops and one-to-one counseling to all, including homeowners and renters facing financial difficulties.
Fall River
1600 Bay St.
Fall River, MA 02724  
Ph: 508-674-4681
New Bedford
238 Bonney St.
New Bedford, MA 02744
Ph: 508-997-7337
Cape Cod
261 South St.
Hyannis, Ma 02601
Ph: 508-771-6771
THE COUNSELING IS CONFIDENTIAL AND FREE OF CHARGE