When:
06/10/2021 @ 5:30 pm – 8:30 pm
2021-06-10T17:30:00-04:00
2021-06-10T20:30:00-04:00
Where:
Virtual via Zoom Video Conference

Cost:
$30 per person or $35 per couple
Contact:
Lynne or Maria
508.997.7337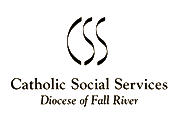 Catholic Social Service's Virtual First Time Homebuyer Workshop will be held in three evening sessions. This workshop will take place via Zoom video conference. Your device must support audio/visual communication
Home Buying Process
Home Inspections
Budgeting & Credit
Obtaining a Mortgage
Searching for a Home
Multi-Family Ownership
City Programs
Lead Paint
Legal/Insurance
June 8th, 9th and 10th, 2021
5:30 pm—8:30pm
Catholic Social Services Virtual via Zoom Video Conference
$30 per person or $35 per couple
Fee and Registration: You are considered registered upon receipt of your non-refundable check or money order and all registration and disclosure forms. Please make check/money order payable to Catholic Social Services, in the amount of $30 (or $35 for couples) and mail or hand-deliver check/money order to Catholic Social Services at 1600 Bay Street, Fall Rier, MA 02724 or 238 Bonney St, New Bedford, MA 02744 by June 7th, 2021 Please include your name, address, email address and telephone number. You must attend all 3 classes in order to receive a First Time Homebuyer Certificate.
Please feel free to reach out to Lynne or Maria at 508-997-7337 if you have any questions.