When:
10/18/2021 @ 5:00 pm – 9:15 pm
2021-10-18T17:00:00-04:00
2021-10-18T21:15:00-04:00
Where:
North End Senior Center | Executive Plaza
101 President Ave
Fall River, MA 02720
USA

Cost:
50.00 for individual, $75 for couples
Contact:
George Tripp
508.679.0131
City of Fall River
Massachusetts
Community Development Agency
FIRST TIME HOMEBUYER SEMINAR
Get the information you need to make informed, voluntary decisions before you purchase your home.
We will cover the following:
Budgeting & Credit
Lead Paint Issues
City & State Programs
Obtaining a Mortgage
Home Inspection
Multi-family ownership
Searching for a Home
Legal Issues
Successful Ownership
Monday and Tuesday, October 18 & 19, 2021
5:00 – 9:15 pm
North End Senior Center
Boardwalk Crossing — 101 President Avenue
Fall River, MA 02720
Fee & Registration: Space is Limited!!! Email George Tripp gtripp@fallriverma.org or call @508-679-0131×6608. Fees are $50.00/person-$75.00 couple. Send in your money order payable to FRCDA by October 12, 2021. You may drop off your payment at Fall River Government Center, CDA Room 633, or mail to FRCDA One Government Center Room 633 Fall River, MA 02722. Att: Melinda Waring. Please include your name, address, email address and telephone number. Fee covers all materials for both evenings. Massachusetts DPH guideline in effect. Face masks and social distancing may be required.
Co-Sponsored by

Fall River Community Development Agency programs and activities do not discriminate on the basis of race, color, sex, age, religion, handicap, disability, sexual orientation, familial status, or national original and are available on an equal opportunity basis. Restrictions apply.
Section 504/ADA Coordinator: Gary P. Howayeck, Esq. 508-324-2650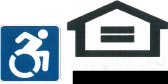 One Government Center• Fall River, MA 02722 • TEL (508) 679-0131 • FAX (508) 679-0752
fallriverma.org • buyfallrivernow.com